Kia Motors America Chief Promoted to Vice Chair
Tuesday, March 18, 2014
Share this article: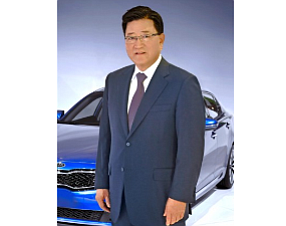 The head of Irvine-based Kia Motors America Inc. and the company's manufacturing arm in Georgia has been promoted.
South Korea-based Kia Motors Corp., the companies' parent, said Tuesday that Byung Mo Ahn was promoted to group vice chairman and chief executive of Kia Motors America and Kia Motors Manufacturing Georgia.
Ahn previously served as group president and chief executive of the two companies, positions he held since 2008.
Ahn is expected to continue to focus on Kia's long-term, U.S. growth strategy in his new position.
There are no plans to hire an additional executive to fill the position left vacant with Ahn's promotion, according to a Kia Motors America spokesman. Instead, the promotion is seen as a signal of the growing importance of the U.S. market to Kia Motors Corp., the spokesman said.

Ahn's appointment comes as the automaker is set to begin rolling out its flagship vehicle, the K900 luxury sedan, to dealers this month.
Kia Motors America ended last year with U.S. sales down 4% to 535,000 vehicles.