Standard Pacific CEO Stowell Joins Pacific Mutual Board
Wednesday, March 12, 2014
Share this article: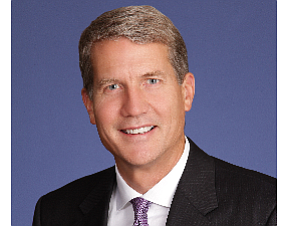 Scott Stowell, chief executive officer and president of Irvine-based homebuilder Standard Pacific Corp., has been named to the board of Newport Beach's Pacific Mutual Holding Co., the ultimate parent company of Pacific Life Insurance Co.
Stowell is one of ten board members at Pacific Mutual, the largest private company based in Orange County.
Parent Pacific Mutual holds all the stock of Pacific LifeCorp, which in turn holds the stock of Pacific Life Insurance Co., which provides a range of life insurance products, annuities, and mutual funds.
The boards of Pacific Mutual and Pacific LifeCorp total 20 seats, and they oversee operations that accounted for more than $116 billion in total assets, $6 billion in operating revenue, and $800 million in annual profits as of last year.
Stowell became CEO of Standard Pacific at the start of 2012 and has worked for the real estate company – the largest homebuilder based in Orange County – for more than 25 years.
He "has guided the company during a time of transformational change," said Pacific Life chairman and CEO Jim Morris. "We welcome his experience and business acumen."
Other board members at Pacific Mutual include Pacific Life's President Khanh Tran and Dwight Decker, retired chief executive of Irvine-based chipmaker Conexant Systems Inc.