Anaheim Convention Center $180M Expansion Approved
Wednesday, March 12, 2014
Share this article: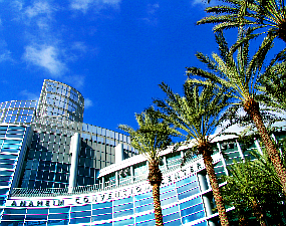 The Anaheim City Council on Tuesday night approved the 200,000-square-foot expansion of the city's convention center.
The additional space comes at a cost of about $180 million and joins the facility's existing 1.6 million square feet.
Construction will also include a parking structure that would replace the 1,400-space Car Park 1 structure.
Convention Center and tourism executives had pushed for the expansion, saying it would provide Anaheim with the additional space needed to retain existing organizations that use the facility as well as attract new ones.
This is the seventh improvement project at the facility.
Work is expected to begin with parking lot demolition in the late summer. Completion is slated for fall 2016.