Mitsubishi Electric Moving to Huntington Beach
Monday, March 10, 2014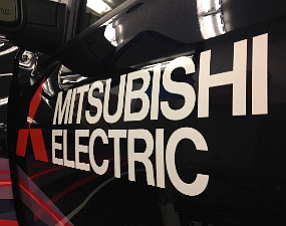 Mitsubishi Electric Automotive America Inc. plans to consolidate its regional operations in Huntington Beach.
The manufacturer, an affiliate of Japan's Mitsubishi Electric Corp., said it struck a 10-year lease to occupy a nearly 168,000-square-foot industrial property at 5800 Skylab Road.
The Huntington Beach building will serve as the regional headquarters and West Coast manufacturing and distribution center for Mitsubishi Electric Automotive, which makes electrical and electronic systems and components for cars, trucks, buses and commercial engine manufacturers.
The company will consolidate operations from two locations in Garden Grove and another in Cypress into the Huntington Beach facility.
Louis Tomaselli and Mitch Lundquist, brokers with the local office of JLL, represented Mitsubishi Electric Automotive America in the lease. The building's landlord, an LLC backed by Morgan Stanley, was represented by CBRE Group Inc.'s Steve Young, Rick McGeagh, and Bob Goodmanson.
The value of the lease is believed to be in excess of $12 million.