Freedom to Consolidate Spanish-Language Weeklies
Friday, March 7, 2014
Share this article: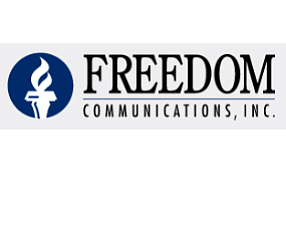 Santa Ana-based Freedom Communications Holdings Inc. plans to consolidate two Spanish-language weekly newspapers into a zoned, regional publication called Unidos en el Sur de California.
The change is scheduled for March 21.
The publication will combine staff currently working at Freedom-owned weeklies Excelsior in Orange County and La Prensa, which covers Riverside and the Coachella Valley. Both titles will cease production on March 14.
The successor publication will include "news pages with a local countywide focus, while also dramatically expanding coverage of regional, state, national, and international news of particular interest and importance to Hispanics," according to Freedom.
Unidos en el Sur de California will publish zoned editions for Orange County, Riverside and Coachella every Friday. It plans to add a fourth zone covering the southeast Los Angeles area and the San Gabriel Valley on March 28.
The publication will be included for subscribers to the Orange County Register and the Press-Enterprise in Riverside who request it. It also will be distributed at news racks and retail shops in "Hispanic-dominant communities."
Orlando Ramirez, La Prensa's editor, will take on the role of Unidos en el Sur de California's publisher.
The plans for the Spanish-language newspapers come as two of Freedom's English-language community papers revert to a weekly frequency after about a year of a five-days-a-week schedule. See more details in Monday's print edition of the Business Journal.