UCI Gets Washington State Dean for Business School
Thursday, March 6, 2014
Share this article: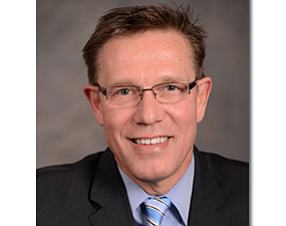 The University of California, Irvine, has named Eric Spangenberg as dean of its Paul Merage School of Business.
Spangenberg has held the same position at Washington State University's College of Business since 2005.
The business school, which he helped establish in 2007, has quickly gained ground in online education. It was ranked No. 7 among best online graduate business programs in the nation by the 2014 U.S. News& World Report. Its online MBA program has grown more than 150% in the last two years, while enrollment in online executive MBA program rose more than 40% during the same time period.
Spangenberg earned an undergraduate degree from Washington State University in business in 1982, and four years later got a MBA from Portland State University. He managed a restaurant for a few years and worked in a processing plant before going to the University of Washington to get a Ph.D. in social psychology and marketing in 1990, he told Seattle Business magazine in a recent interview.
Spangenberg was lauded by the selection committee for being "very much in touch with business community." He will replace Andy Policano who stepped down on July 1, to continue as faculty director for the school's Center for Investment and Wealth Management.