Taco Bell Boss to Address UCI Business School Grads
Thursday, March 6, 2014
Share this article: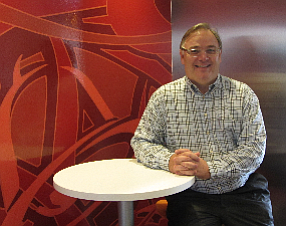 Taco Bell Corp. Chief Executive Greg Creed will be the "distinguished executive speaker" at UC Irvine's Paul Merage School of Business graduation ceremony on June 16 at the Bren Events Center.
The 2014 graduating class will be made up of 165 students receiving undergraduate degrees; 338 receiving masters in business administration degrees; and 11 getting doctorate degrees. Also in this year's graduating class will be 54 students earning a master of professional accountancy degree.
"At Taco Bell, we encourage people to get a little more out of life and put their heart into everything they do, and as a result, deliver to others more than expected," Creed said in a news release. "I look forward to encouraging these young professionals to lead with passion and be an inspiration to others – feeding people's lives with más!"
Rajeev Tyagi, interim dean at the business school, said Creed and Irvine-based Taco Bell have "contributed in many different ways that greatly impact students, professors, and the entire business community at large," and "we are honored that he gives so generously of his time and talent to the School on advisory boards, hosting Corporate Partner events, and instilling his infectious attitude of enjoying what he does every day."
Taco Bell is a subsidiary of Yum! Brands Inc. in Louisville, Ky.