Sanuk Sales Continue Rise in Q4
Monday, March 3, 2014
Share this article: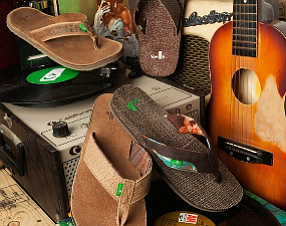 Irvine-based footwear company Sanuk USA LLC saw fourth-quarter net sales rise 45.2% from a year earlier to $22.2 million.
Sanuk is part of Goleta-based Deckers Outdoor Corp., which also owns Ugg and Teva.
Deckers attributed Sanuk's quarterly growth to both increased sales internationally and in its wholesale domestic business.
Sanuk's net sales for the year rose 8.2% to $101.7 million.
Deckers Chief Angel Martinez said the brand's spring line helped attract more fashion-conscious consumers to Sanuk.
The company also continues to grow more action sports retail accounts, he said.