OC Automakers Hit Sales Slump in February
Monday, March 3, 2014
Share this article: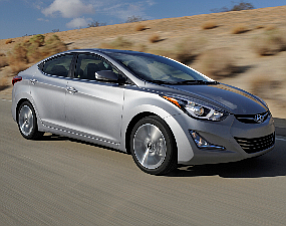 Orange County automakers saw sales fall in February with their national counterparts recording a mixed bag for the month.
Fountain Valley-based Hyundai Motor America Inc., the largest automaker with operations here, sold 49,003 vehicles for the month. That's down 6% from the year-ago period.
Hyundai attributed the sales slowdown to bad weather.
Irvine-based Kia Motors America Inc. sold 41,218 vehicles, down less than 1% from a year earlier.
Mazda North American Operations, also of Irvine, had a 2.4% fall in vehicle sales to 24,431.
Cypress-based Mitsubishi Motors North America Inc. sold 5,977 vehicles, down 1.2% from a year earlier.
February sales results elsewhere in the country were generally mixed.
U.S. vehicle sales were about flat at 1.19 million, according to New Jersey-based Autodata Corp.'s Motor Intelligence. Automakers are on pace to sell 15.34 million vehicles this year.