Freedom Sells Dailies in High Desert
Monday, March 3, 2014
Share this article: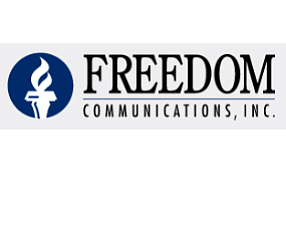 Santa Ana-based Freedom Communications Holdings Inc.'s plans to sell the Daily Press in Victorville and the Desert Dispatch in Barstow to New Media Investment Group Inc. in New York for $8 million.
The publications have a combined circulation of 50,000 and together account for about $12.5 million, with operating margins of slightly more than 20%, according to Mike Reed, chief executive of New Media, which owns 435 community publications.
The deal is the latest in the string of sales and acquisitions for the parent company of the Orange County Register.
Freedom purchased the daily Press-Enterprise in Riverside for $27.2 million from Dallas-based A. H. Belo Corporation in October. The move followed sale of the Gazette in Colorado Springs in November 2012 to Denver-based Clarity Media Group. The Appeal-Democrat and Tri-County Newspapers in Marysville went to Vista California News Media Inc. in June, and the company sold the Yuma Sun and the Porterville Recorder in April to Rhode Island Suburban Newspapers Inc.
The moves have come as the Register has expanded operations with new sections and bolstered its various community newspapers. The daily more recently laid off about 74 from its newsrooms in Orange County and Riverside, and added a daily local section in Long Beach.
Freedom has said it plans to start a daily in Los Angeles in coming months.