New Nursing Program in OC
Monday, June 30, 2014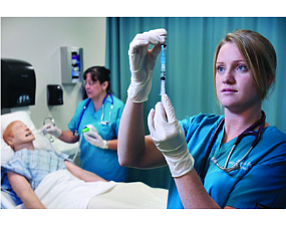 Irvine-based Stanbridge College will start an associate of science in nursing program in October.
The aim of the new effort is for a shorter, starter program from which students could transition into the school's bachelor's and master's programs in nursing.
Stanbridge also has a diploma program in vocational nursing.
The new program is 19 months long and includes a nursing skills lab using simulation mannequins and test preparation for the registered nursing exam, known as NCLEX-RN.
Stanbridge is a private vocational and technical college with roughly 1,200 students, mainly in healthcare-related fields.