Kia Auto Sponsor for Segerstrom Center
Monday, June 30, 2014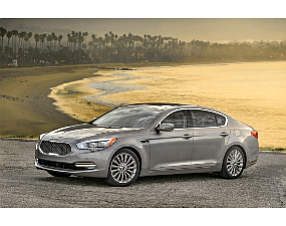 Kia Motors America has signed on as the official automotive sponsor of the Segerstrom Center for the Arts in Costa Mesa.
The multi-year deal includes a permanent showcase for Irvine–based automaker's K900 luxury sedan at three locations throughout center's campus.
The automaker also will have "a significant presence" at high-profile events at the Segerstrom, including Off Center Festival and Arts & Business Leadership Awards Dinner as well as Candlelight Concert fundraiser, which netted a record $2.2 million on Dec. 6 to support its artistic and educational programming. Kia also will provide vehicles for complimentary transportation of artists and the center's community education staff.
"The K900 offers a modern and different twist on luxury and partnering with the Segerstrom Center for the Arts will allow people from all over Southern California with a passion for the performing arts to see and interact with our new flagship sedan," Michael Sprague, Kia's executive vice president of sales and marketing, said in a statement. "We are committed to supporting the communities we call home, and our involvement with the (Segerstrom) Center is the latest extension of our efforts to create opportunities for engagement with the K900, and allow people to see for themselves why it challenges everything they think they know about luxury–and Kia."
Kia Motors America has forged similar partnerships with NBA and LPGA.