FDA Approves One Allergan Drug, Delays Another
Monday, June 30, 2014
Share this article: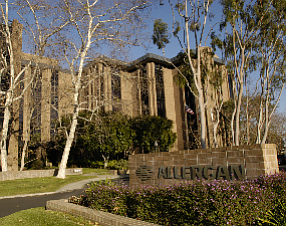 Irvine-based Allergan Inc. said today that the Food and Drug Administration delayed approving its new acute migraine headache drug and separately approved a drug for treating diabetic macular edema.
Allergan's shares were down about 2.3% to a market value of $50.6 billion on the news.
Allergan said the FDA approved Ozurdex, a biodegradable, sustained-release implant in adults who are scheduled for cataract surgery or have an artificial lens implant.
Separately, Allergan said that it received a second "complete response letter" from the FDA concerning Semprana, an inhaled aerosol drug previously known as Levadex. Allergan said it expected the next action from the FDA to be in the second quarter of 2015. The FDA's concerns had to do with the device that delivers the migraine drug, according to Allergan.
Allergan is fighting a hostile takeover attempt by Canada-based Valeant Pharmaceuticals International Inc.