Allergan Settles With Ackman on Poison Pill
Friday, June 27, 2014
Share this article: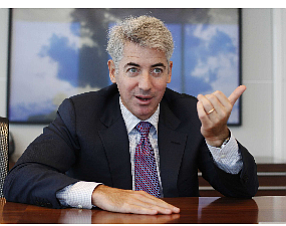 Irvine-based drug maker Allergan Inc. said today that it reached a settlement with activist investor Bill Ackman's Pershing Square Capital Management LP that clears the way for the hedge fund to solicit backing for a special shareholders' meeting.
Ackman and Pershing Square are working with Valeant Pharmaceuticals International Inc. on a hostile takeover of Allergan.

Pershing Square needs the consent of 25% of Allergan shareholders to call the meeting. The hedge fund intends to seek the ouster of six current Allergan directors and replace them with directors more amenable to Valeant's bid.
Ackman, who owns about 10% of the Botox maker, sued Allergan two weeks ago. He and Pershing Square wanted a federal court to confirm that their effort to solicit shareholder calls for a special meeting wouldn't trigger a "poison pill."
Allergan's shares were up 1% to a market value of $51.4 billion in midday trading.