Del Taco Parent Considers $500 Million Sale
Thursday, June 26, 2014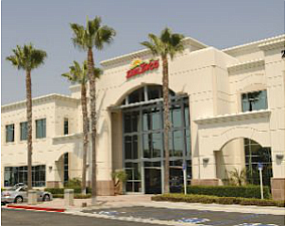 Lake Forest-based Del Taco LLC is seeking a buyer and could sell for $500 million or more, according to reports.
The privately held fast-food chain is owned by a consortium of investors that includes Goldman Sachs Mezzanine Partners, Charlesbank Capital Partners and Leonard Green & Partners. The group refinanced debt and secured $260 million in new credit mainly through GE Capital earlier this year.
Piper Jaffray and Goldman Sachs Group Inc. are advising on the sale, reports said.
Del Taco had $622 million in sales 2013, good for the fourth spot on the Business Journal's annual list of Orange County-based restaurant chains, which will be published in next week's print edition.
Its 547 restaurants are spread over 17 states, with most in the western states, including 65 in Orange County.
Del Taco declined comment on reports of a possible sale.