Reports: Paulson & Co. Buys Allergan Shares, Backs Valeant Offer
Wednesday, June 25, 2014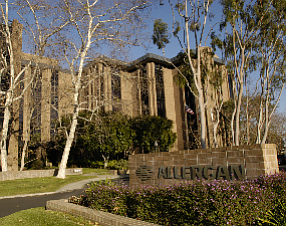 Hedge fund Paulson & Co. has acquired more than 6 million shares of Irvine-based drug maker Allergan Inc.'s common stock and expressed support for Valeant Pharmaceuticals International Inc.'s hostile bid for the company, according to recent reports.
The purchase accounts for about 2% of Allergan's stock and puts New York-based Paulson among its top 10 institutional shareholders, based on recent data.
Word of Paulson's move came after hours today.
Allergan's shares closed trading for the day up 2.25%; Valeant was up 4.5%.
Canada-based Valeant has been trying to acquire Allergan for the past two months, starting with a bid worth about $46 billion. Allergan has repeatedly rebuffed Valeant's advances, including a current offer valued at about $53 billion. The current offer includes $72 in cash and 0.83 shares of Valeant for each share of Allergan.
Valeant, which has partnered with investor Bill Ackman's Pershing Square Capital Management in New York, can call a special meeting to help secure a vote on its bid for Allergan if it can gain support from 25% of Allergan shareholders.
Pershing Square is Allergan's largest institutional shareholder, with a 9.7% stake.