Oculus to Buy Xbox 360 Controller Developer
Wednesday, June 25, 2014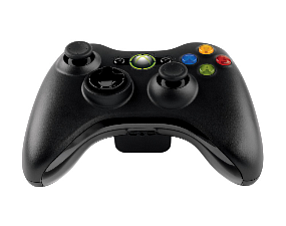 Oculus VR Inc. has acquired the product design and engineering firm that developed the Xbox 360 controller.
Financial details of the deal for Seattle-based Carbon Design Group—believe to be the first acquisition by Oculus—were not disclosed.
The deal is expected to close this summer, Oculus said in a blog post on its website.
The development comes as Irvine-based Oculus' $2 billion sale to Facebook Inc. nears a close and the company get ready to release a highly awaited consumer version of its breakthrough virtual reality headset.
The deal for Carbon Design calls for its engineers and other staff to work under Oculus' product engineering group. The Carbon Design staff are expected to remain at the company's Seattle studio and work closely with the Oculus research and development team based in nearby Redmond.
Carbon Design has garnered more than 50 industry awards and has been behind several innovative consumer, industrial and medical products, including a wireless scanner for Nu Skin that allows consumers to track antioxidant levels; an air purifier that incorporates NASA technology to kill molds, viruses, and bacteria; a radio frequency based pet tracking system; the first chest tube that clears blood clots; and several other devices for Microsoft.
Oculus has been working with Carbon Design for a nearly a year on "multiple" unannounced projects, the company said.
In other Oculus news, the company on Wednesday denied it infringed on patents and intellectual property held by Rockville, Md.-based ZeniMax Media in designing the Oculus rift.
Oculus in a filing with U.S. District Court for the Northern District of Texas Dallas Division said the complaint "falsely claims ownership in Oculus VR technology in a transparent attempt to take advantage of the Oculus VR sale to Facebook" and "there is not a line of ZeniMax code or any of its technology."
The deal, Facebook's second priciest buy in its 10-year history behind its $19 billion purchase of WhatsApp in February, is expected to close by July 1.