William Lyon Homes Expanding with $520M Buy
Monday, June 23, 2014
Share this article: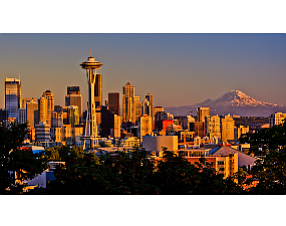 Newport Beach-based William Lyon Homes said Monday it would purchase the homebuilding operations of Bellevue, Wash.-based Polygon Northwest Co. LLC for $520 million.
The deal, which gives William Lyon Homes a presence in the Pacific Northwest, is expected to close in the third quarter.
Polygon Northwest is said to be the largest privately owned homebuilder in the Pacific Northwest. It had about $292 million in revenue last year, and is among the largest builders in both Seattle and Portland
Shares of William Lyon Homes were up more than 5% on the news. The company counts a market value of nearly $850 million. It currently builds homes in California, Arizona, Nevada and Colorado.
The deal "enables us to realize our goal of becoming the premier Western U.S. regional homebuilder," said William H. Lyon, chief executive of the builder, which went public via an initial public offering last year.