Nicholas Gives $9.5 Million to Samueli School
Monday, June 23, 2014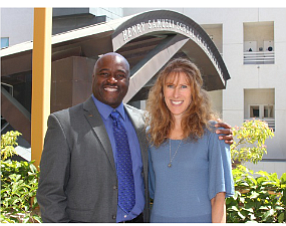 Stacey Nicholas' Opus Foundation is giving $9.5 million to University of California-Irvine's Henry Samueli School of Engineering.
The gift will have a strong focus on K-12 students in general and under-represented students in particular.
The gift will support STEM—science, technology, engineering and mathematics—efforts at the school, including $5 million for K-12 and community outreach, $2 million for an endowed deanship, $2 million for graduate and undergraduate support and $500,000 for building renovation for new study space.
Nicholas previously helped create summer internships for high school students at the Samueli School.
She is a member of the Samueli School's Engineering Leadership Council and Diversity Advisory Board.
Stacey Nicholas is the ex-wife of Henry Nicholas, co-founder with Henry Samueli of Irvine-based Broadcom Corp.