Allergan to Shareholders: Reject Valeant's Latest Bid
Monday, June 23, 2014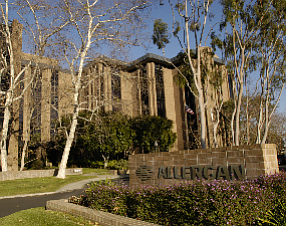 Allergan Inc. has urged its shareholders to reject the latest advance from hostile suitor Valeant Pharmaceuticals International Inc.
Canada-based Valeant announced last week it was taking its bid directly to shareholders of the Irvine-based drugmaker, offering to exchange 0.83 shares of Valeant common stock and $72 for each share of Allergan stock. The offer is valued at about $52 billion.
Allergan said Monday its board of directors called the exchange offer "grossly inadequate" and recommended its stockholders not tender any shares.
Allergan said the latest bid had an implied value of about $173.20 per Allergan share based on the closing price on Friday, which is "substantially lower than the ... $179.25 per share implied value" of Valeant's offer at the end of May.
Valeant made its first bid on Allergan in April, and Allergan followed by adopting a poison-pill defense, which outlined that its stockholders will have the right to buy discounted shares if any unapproved investor acquires more than 10% of Allergan stock.
New York-based investor Bill Ackman, who runs Pershing Square Capital Management LP, has teamed up with Valeant in its pursuit of Allergan. Ackman has a 9.7% stake in Allergan and has challenged Allergan's poison pill provision in court, with a hearing pending.
Allergan shares were flat this morning, with a market capitalization of about $49 billion.
Valeant shares were down by less than 1%, with a market capitalization of $40 billion.