OC Jobless Rate Below 5%
Friday, June 20, 2014
Share this article: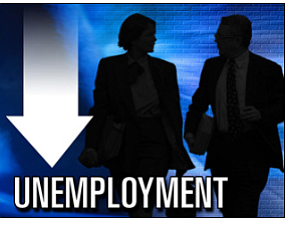 Orange County employers added 3,000 jobs in May, helping drive down the local unemployment rate to 4.9%.
That compared with 5% in April and 5.9% a year earlier, according to the state Employment Development Department.
The county now has 1,478,300 jobs.
The leisure and hospitality sector continued hiring, adding 2,200 jobs last month, many of them seasonal positions. The gains were split about evenly between the arts and entertainment segment and the accommodation and food services segment. The sector overall has grown by about 2% in the past year, for a total of 192,900 jobs.
The number of government jobs increased by 1,100, with additions in local government jobs offsetting cuts at the state level. OC now has 154,000 government jobs, up about 1% year-over-year.
The trade, transportation and utilities sector added 700 jobs for a total of 251,800. The sector has grown less than 1% over the past year.
The number of construction jobs fell by 400 in May. The industry has grown at a faster pace over the past year than any other business industry here, by more than 9%. It now has a total of 83,100 jobs.
The financial services sector cut about 300 jobs, for a total of 108,400. It has contracted by about 4% compared with last May and is one of two sectors that saw year-over-year job declines here.
The other industry with job losses on a yearly basis was manufacturing. The sector is about 1% smaller than a year ago, with a total of 155,700 jobs. It added 100 jobs in May.
The unemployment rate for California was 7.1% in May, versus 7.4% in April and 8.6% a year earlier.
Nationwide, the jobless rate was 6.1% in May, up from 5.9% in April and down from 7.3% a year earlier.