UCI, Concordia Partner on Entrepreneurs Program
Thursday, June 19, 2014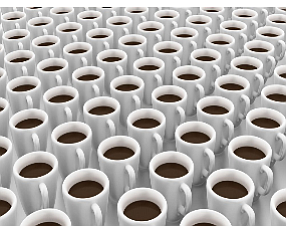 The University of California-Irvine and Concordia University Wednesday launched a new entrepreneurship speakers venture.
Each Wednesday morning, two entrepreneurs will talk about their new businesses with an audience of students, faculty and business people.
Each gives a 6-minute presentation and interacts for 15-20 minutes of Q&A and feedback.
Speakers at the inaugural event were Daniel England, co-owner of Irvine-based ConvertCoal Inc., which owns the rights to a process that turns coal into both cleaner coal and crude oil, and Ronen Levy co-founder of La Jolla-based SmartGenies Inc., which makes a customizable app enabling business-to-client communication.
UCI and Concordia will co-coordinate on speakers, attendees and other support.
"We had both heard about the program and we'd both applied, so we decided to work together," said David M. Ochi, executive director of UCI's "ANTrepreneur" Center.
"We're committed to supporting the region's entrepreneurial eco-system," said Stephen Christensen, Concordia Business School dean.
The weekly event is under the auspices of "1 Million Cups." The program is funded by Kansas City, Mo.-based Ewing Marion Kauffman Foundation, which makes grants for entrepreneurship and education.
So far, 1 Million Cups is in about 40 cities. Irvine and San Diego are the two Southern California locations.