Russell Indexes Add, Drop OC Companies
Thursday, June 19, 2014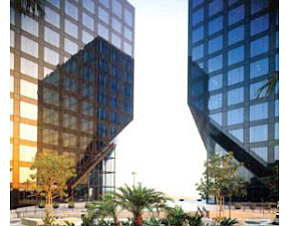 A roster of Orange County's publicly traded companies will be added to the Russell 3000 and Russell Microcap indexes next week, according to a preliminary list of additions published by Russell Investments.
The Russell indexes are rebalanced annually.
Irvine-based Opus Bank will be added to the Russell 3000 Index, which tracks the performance of the largest 3,000 U.S. companies that combine for about 98% of the equity market. Market capitalization for the index ranges from $169 million to more than $545 billion.
Opus has a market capitalization of about $829 million.
The index is divided into Russell 1000 and Russell 2000, with the former capturing the 1,000 largest stocks.
Santa Ana-based Collectors Universe Inc. also will be added to the Russell 3000. The company, which has about $179 million in market capitalization, provides authentication and grading services for collectibles, such as coins and sports memorabilia.
The Russell Microcap Index, which tracks the smallest market capitalization segment of the U.S. equity market, also will see several OC-based companies join, including American Vanguard Corp. in Newport Beach., a specialty manufacturer of chemical products for agricultural, consumer and commercial uses.
Other additions include: Costa Mesa-based Emulex Corp, which develops storage networking products; Mission Viejo-based nursing home operator Ensign Group Inc.; Tri Pointe Homes Inc. in Irvine; and Anaheim-based consulting firm Willdan Group Inc.
Russell also announced deletions from its indexes.
Biolase Inc., an Irvine-based dental laser manufacturer; California First National Bancorp in Irvine; Santa Ana-based for-profit education company Corinthian Colleges Inc.; and Foothill Ranch-based apparel retailer Wet Seal Inc. will be dropped from the Russell 3000.
Anaheim-based bread and meat products maker Bridgford Foods Corp. and Irvine-based healthcare management services provider CorVel Corp. will be deleted from the Russell Microcap.