Cookie Dough Maker to Upgrade, Expand
Tuesday, June 17, 2014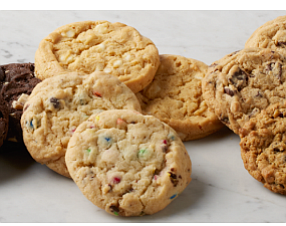 Irvine-based cookie dough maker South Coast Baking Co. got a $10 million credit facility from City National Bank to upgrade its local operations and open a second facility in Springdale, Ark.
South Coast Baking distributes its dough to Mrs. Fields, a Broomfield, Colo.-based snack franchisor, and to Bentonville, Ark.-based membership-based grocer Sam's Club, as well as other foodservice companies.
South Coast Baking, headed by Chief Executive Kent Hayden, makes about 200 million pounds of cookie dough a year, or 2 million cookies a day.
The company had about $56 million in revenue last year, a 55% increase year-over-year. It said it plans to top $100 million in revenue this year.
Its plans for new equipment for its Orange County facility include automated sugar and flour silos. The 46,000-square-foot Irvine facility employs more than 100.
South Coast Baking's new facility in Arkansas is expected to help improve operational efficiency for its East Coast business. The company is renovating an existing 104,000-square-foot facility, an investment of about $8.7 million.
The new factory will start operations in coming months and create about 150 jobs.
Los Angeles-based City National, which has about $30 billion in assets, has its Orange County office in Irvine, headed by Executive Vice President Kevin Dunigan. The bank has eight branch locations in OC.