Big Crowd for Women in Business
Tuesday, June 17, 2014
Share this article: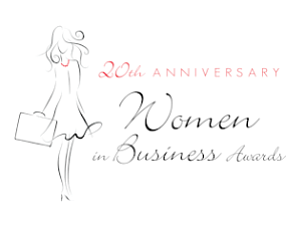 The Business Journal's 20th Annual Women in Business Awards luncheon drew a crowd of nearly 1,000 to the Hotel Irvine, where Preferred Hotel Group Chief Executive Lindsey Ueberroth delivered a keynote address and the accomplishments of six honorees were highlighted.
The 2014 Women in Business Awards went to:
Alexis Schulze, co-founder and Chief Visionary Officer of Nekter Juice Bar Inc. in Santa Ana.
Jerri Rosen, founder and CEO of Working Wardrobes in Costa Mesa.
Cheryl Osborn, founder and President of Irvine-based Casco Contractors Inc.
Deborah Proctor, President and CEO of Irvine-based St. Joseph Health System.
Karen Smith, SVP of global medical affairs and SVP of research and development at Allergan Inc. in Irvine.
A Lifetime Achievement Award went to Zee Allred, Chairman and CEO of Pool Water Products Inc. in Irvine. Allred was cited for her more than 25 years of service to Orange County in business and charitable efforts.
The Business Journal will profile this year's Women in Business Award winners in the print edition of June 30.