Allergan Releases Critical E-Mails in Takeover Fight
Monday, June 16, 2014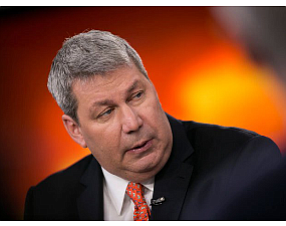 Irvine-based Allergan Inc. today released negative comments made about suitor Valeant Pharmaceuticals International Inc. by bankers with Morgan Stanley—one of the investment banks working for Valeant in its hostile $53 billion takeover attempt of Allergan.
A press release on the comments centers on Allergan's argument that Canada-based Valeant's business model is flawed and bases its growth on acquisitions rather than organic development. Allergan, which has refused to negotiate with Valeant and rejected three offers in recent weeks, also contends that Valeant makes deep cuts to research and development at companies it acquires.
The release quotes a pair of Morgan Stanley executives who were apparently soliciting business from Allergan in mid-May, and questioned aspects of Valeant and its business model. Valeant later retained Morgan Stanley to work on its bid for Allergan.
"My takeaway is that [Allergan] is not being nearly aggressive enough in going after the [Valeant] business model and currency," said Robert Kindler, Morgan Stanley's vice chairman and global head of mergers and acquisitions.
David Horn, managing director of Morgan Stanley's investment banking division for healthcare, is quoted as saying: "Part of what Rob [Kindler] is suggesting [to Allergan] is to allow him to use his significant relationships with media and analysts to provide a clear and detailed articulation of why Valeant is a house of cards and your investors should not want to take their stock."
Valeant defended Kindler in a statement: "Kindler is one of the best M&A bankers out there," Chief Executive Michael Pearson said. "While we will have some fun with him later, he's still very much on our team."
Pearson also referred to Allergan's tactic as "a sign of desperation."
Morgan Stanley declined comment in published reports.
Allergan shares were down 1% to $47.6 billion. Valeant shares were down 2% to a market value of $39.4 billion.