Interjet to Exit JWA-Mexico Service
Friday, June 13, 2014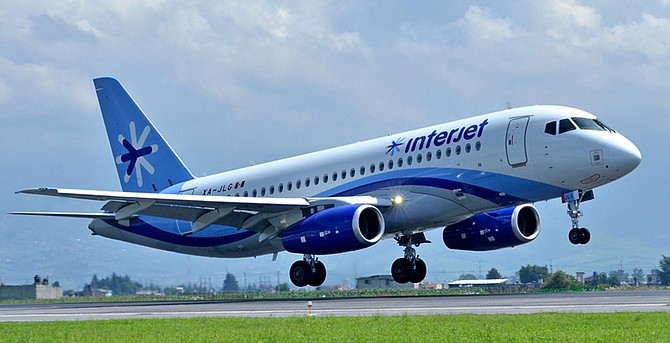 AirTran Airways will be the only carrier flying to Mexico from John Wayne Airport once InterJet ends its service to Mexico City and Guadalajara.
InterJet said its last flight would be July 19.
"I wouldn't say we were surprised, but maybe disappointed, we obviously want our air carriers to succeed," said Rachel Gibson, JWA manager for customer relations.
Gibson said InterJet's numbers "weren't what they used to be" when the carrier began flying out of JWA in October 2012.
"It was a new market for them, and that's always difficult," she said.
InterJet, which couldn't be reached for comment, is based in Mexico City and operated by ABC Aerolíneas, S.A. de C.V.
AirTran is a subsidiary of Dallas-based Southwest Airlines, and flies from JWA to Cabo San Lucas and Mexico City.
AirTran served 14,720 passengers on 62 total flights within its JWA-Mexico service last month, compared with 4,232 on 26 flights for Interjet.