BJ's App for Speedy Service
Tuesday, June 10, 2014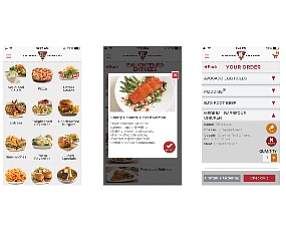 BJ's Restaurants Inc. launched a mobile application that aims to reduce customers' wait times and increase the Huntington Beach-based chain's sales volume.
The "Dine-In Order Ahead" app allows guests to place their food and drinks orders before arriving at a restaurant; see current wait times at their favorite locations; and get on a preferred waitlist. They can also "legally dine and dash" by paying for their bills with the app without waiting for a server to bring a check, said Tim Hackbardt, BJ's vice president of marketing.
"We designed the app and its features to improve the dining experience for the occasions when time is most precious," Greg Trojan, the company's president and chief executive, said in a news release. "Those occasions might include work colleagues breaking for lunch during a busy day, a mom hoping for an efficient meal with her children, or a group of friends grabbing drinks and appetizers before a concert or a big game."
The app is available for iPhone and Android smartphones and tablets. An order placed through it waits in queue until customers reach a restaurant and is transmitted to the kitchen once they check in with a hostess. Ideally, the food is delivered to the customers' table shortly after they're seated.
The app was developed by BJ's in-house IT team. Irvine-based Emaxx Partners, the company's advertising agency of record, developed the marketing materials to promote it.