Valeant Shares Dip; Allergan Bid Still On
Thursday, July 31, 2014
Share this article: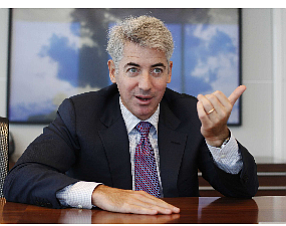 Shares of Valeant Pharmaceuticals International Inc., which is attempting to take over Irvine-based Allergan Inc., fell sharply today after it cut its 2014 and 2015 profit forecasts.
Valeant's stock was down as much as 10% before recovering a bit. Shares were down 7% in midday trading to a market value of $39.2 billion.
More than 8 million shares have traded so far, more than twice the recent average.
Valeant remains intent on buying Allergan, Chief Executive J. Michael Pearson said on a conference call with analysts and investors.
Allergan has rejected Valeant's hostile offers, saying they would hurt its growth and aren't in the best interest of its shareholders.
Allergan shares were down 4% to a market value of $49.2 billion.
The Canada-based drug maker said it now expected an adjusted profit of $2.7 billion to $$2.8 billion on revenue of $8 billion to $8.3 billion for 2014.
Valeant previously forecast 2014 profit of $2.9 billion to $3 billion on revenue of $8.3 billion to $8.7 billion. It said that it lowered its forecast to reflect the sale earlier this month of rights to some of its injectable facial products to Nestle SA for $1.4 billion.
Valeant said that it expects an adjusted profit of $3.3 billion for 2015, below the average analyst forecast of $3.6 billion. The company forecast revenue of $9.3 billion.
Valeant's adjusted profit for the second quarter was up 43% to $651 million, slightly above analyst forecasts of $648.5 million.
Second-quarter revenue rose 86% to $2.04 billion, in line with Wall Street.