Del Taco Offers Franchise Incentives
Thursday, July 31, 2014
Share this article: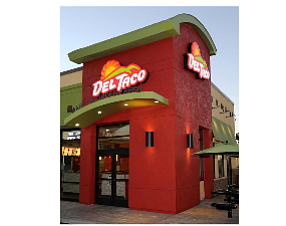 Lake Forest-based Del Taco LLC said it will offer incentives for franchisees in new markets as well as for military veterans and members of minority groups.
Incentives for new market operators include reduced franchise fees and lower royalties for up to three years in exchange for opening at least five restaurants in a new market in a set amount of time.
Incentives for veterans and minorities opening multiple units include a 50% discount on the initial franchise fee and two years of reduced royalties on the first restaurant.
The standard initial franchise fee is $35,000 and the royalty is 5%.
Del Taco has about 550 restaurants in 17 states. It's added 8 new locations in the past year or so, with another 5 expected before year's end.
Del Taco ranked No. 4 on the Business Journal's recent list of OC-based restaurant chains with $622 million in system-wide sales.