Auto Sales Leads Firm Reports Q2 Revenue
Thursday, July 31, 2014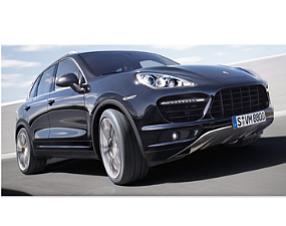 Autobytel Inc. said its second-quarter revenue was $25.9 million, up about 46% from the $17.8 million it posted a year ago but under the $27 million in revenue analysts expected from the Irvine-based automotive sales leads generator.
The company's net income for the quarter totaled $801,000, or 8 cents per diluted share, up 107% from the same period last year, when it earned $386,000, or 4 cents per diluted share. Analysts anticipated earnings of 5 cents per share.
"Our solid performance reflects continued favorable conditions in the automotive market, excellent momentum in our core leads business and contributions from AutoUSA, which we acquired in January of this year," Jeffrey Coats, Autobytel's president and chief executive, said in a statement.
Coats attributed the company's miss on analysts' revenues projections to "our decision to reduce the number of leads purchased from one of AutoUSA's largest suppliers whose lead conversion rates no longer met Autobytel's stringent quality standards."
"Even though the decision to reduce these lead purchases is resulting in a short-term impact on revenues, we take our quality commitment to our customers seriously, which we believe will translate to long-term, profitable growth for our business," he said.
Autobytel estimated its third-quarter revenue will increase by 22% to 26% year-over-year, or about $26.8 million.
The company's market value is about 98.5 million.