Pac Merc Swings to Profit in Q2
Friday, July 25, 2014
Share this article: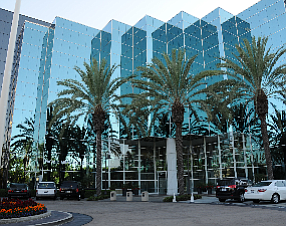 Costa Mesa-based Pacific Mercantile Bancorp Inc. managed to swing to a profit in the second quarter from the same period a year earlier, notching $4,000 in earnings.
The latest quarterly profit compared with a loss of $3.1 million the same time last year, and with first-quarter earnings of $451,000.
The bank holding company, which operates Pacific Mercantile Bank, attributed the drop from the earlier quarter "primarily … to an increase in the provision for loan and lease losses, a decline in net interest income, and a smaller contribution from discontinued operations during the quarter, partially offset by a decrease in noninterest expense."
Pacific Mercantile had $7.6 million in net interest income in the recent quarter, up about 4% year-over-year.
It put aside $600,000 in provision for potential loan losses, compared with zero in the year-earlier period.
The increase was in line with an 11% growth in gross loans to $806.6 million as of June 30.
Pacific Mercantile had about $1 billion in total assets and remains among the largest banks with headquarters in Orange County.
It had about $819 million in deposits, up about 9% year-over-year.
Nonperforming assets totaled $27.7 million, up about 3%.