Newport Corp. Buys Israeli Laser Maker
Thursday, July 24, 2014
Share this article: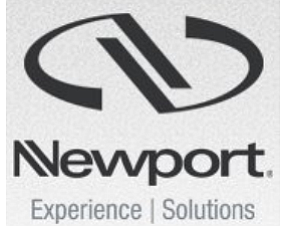 Irvine-based Newport Corp., which makes lasers and related equipment, has acquired an Israeli company that specializes in fiber lasers.
Financial details of the transaction for Tel Aviv-based V-Gen Ltd. were not disclosed.
All of the company's 50 employees will be retained, Newport Corp. confirmed to the Business Journal.
V-Gen founder and chief executive Eran Inbar will report to Dave Allen, vice president and general manager of Newport Corp.'s Spectra-Physics Lasers Division in Santa Clara, which has about 350 employees.
V-Gen is projected to generate revenue between $15 million and $20 million in the first twelve months after the transaction closes, which is expected by October. The deal is expected to strengthen Newport Corp.'s fiber laser offerings geared for micromachining applications, according to the company.
V-Gen was established in Israel in 1998 and has a sales office in Shenzhen, China. Its production operation, research and development labs, and corporate personnel are located at its Tel Aviv headquarters.
Newport has about 500 workers in Irvine and 2,450 companywide.
The company makes lasers and related controls and equipment for telecommunications companies, chipmakers, researchers, medical companies and manufacturers.
Newport Corp. shares were down slightly at the close of trading Thursday with a market value of about $688 million.