Ingram Beats Revenue, Profit Targets in Q2
Thursday, July 24, 2014
Share this article: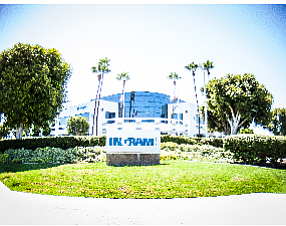 Santa Ana-based Ingram Micro Inc. on Thursday reported second-quarter revenue and adjusted profits that beat Wall Street expectations.
The company, which operates under razor-thin margins, posted revenue of $10.9 billion in the recently ended quarter, up 6% compared to a year earlier.
Analysts on average forecasted revenue of $10.6 billion.
Adjusted net income hit $86 million, flat from a year ago and above Wall Street estimates of about $80.7 million.
Ingram Micro is the world's largest distributor of computers, software and other technology products, with sprawling operations around the globe.
The company improved revenue in three of its four regions from the same period a year ago. Sales in North America grew 8% to $4.6 billion; Europe improved 12.7% to more than $3.4 billion; and Latin America grew 13.4% to $521.6 million.
Asia-Pacific's revenue dropped 7.4% to $2.35 billion.
Ingram Micro projects revenue in the current quarter to increase in the high single digits year-over-year, with gross margins flat.
Wall Street is expecting an adjusted profit of $97.7 million on revenue of $10.8 billion.
Ingram shares were up about 1% at the close of intraday trading Thursday to a market value of $4.7 billion.