Kia Recalls 51,641 Vehicles
Monday, July 21, 2014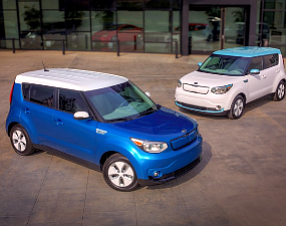 Kia Motors Corp. is recalling some 51,641 Soul vehicles produced from July 21, 2013 through Jan. 17, 2014 because of potential loss of steering, according to a letter automaker sent to National Highway Traffic Safety Administration.
The pinion plug which secures the pinion gear to the steering gear assembly may loosen "due to improper application of thread-locking adhesive during the supplier's assembly process," and "the pinion gear may separate from the steering gear assembly, causing loss of steering, which could result in a crash," Kia told federal safety regulators.
The automaker decided to start the voluntary recall after receiving three warranty claims. There have been no injury reports linked to the recall.