Job Cuts at Allergan HQ Could be Offset
Monday, July 21, 2014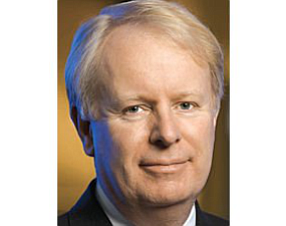 Allergan Inc. said it will close three of its facilities around the U.S. and lay off about 1,500 employees over the next several months as part of a restructuring plan.
The cuts will include 700 jobs in research and development, 250 in sales and 550 in other areas, according to the company. They amount to about 13% of Allergan's global work force of about 11,500.
Allergan didn't offer a specific breakdown of where the jobs cuts would come. The company did say that some employees from the three locations slated for shutdown—in Carlsbad, Santa Barbara and Medford, Mass.—could transfer to the drug maker's headquarters in Irvine.
The company employs about 2,400 at its Orange County headquarters, which houses a large part of its R&D functions.
Allergan announced its restructuring plans amid a takeover battle with Canada-based Valeant Pharmaceuticals International Inc., which has partnered with Bill Ackman's Pershing Square Capital Management LP. Valeant's standing hostile bid is valued at about $52 billion.
Allergan said it's looking to shave about $138 million in R&D-related costs next year by cutting pre-clinical projects and by outsourcing non-core functions.
No projects that are already in the clinics are being reduced, the company said.