Allergan to Cut 1,500 Jobs
Monday, July 21, 2014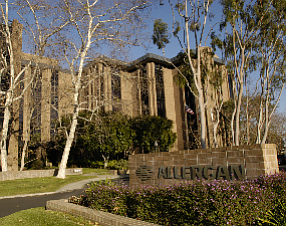 Allergan Inc. said it will cut about 1,500 jobs over the remainder of this year as part of a restructuring plan to save about $475 million next year.
The Business Journal last week reported that the drug maker could start trimming its work force at its Irvine headquarters campus and other offices as part of a cost-cutting initiative. Savings could boost Allergan's earnings prospects and increase its overall valuation as it continues to fend off hostile takeover attempts by Canada-based Valeant Pharmaceuticals International Inc. and Bill Ackman's Pershing Square Capital Management LP in New York.
Allergan has about 2,400 employees here and a global work force of about 11,500.
It said about "94% of all customer-facing personnel are unaffected by the restructuring," and "all pharmaceutical research and development programs in the clinic will continue."
Allergan shares are up nearly 2% during morning trading to a market value of about $50.2 billion.
Allergan also reported its second-quarter financial results, including net sales and earnings-per-share that came in above estimates.
The company posted $1.83 billion in net sales, up 16% from the same period a year earlier. It previously estimated sales between $1.73 billion and $1.80 billion. Analysts had projected about $1.77 billion in sales.
Allergan had $1.51 in non-GAAP earnings per share, up 24% year-over-year, above analysts' estimate of $1.44, which was the same as the company's own forecast.
Allergan boosted its 2014 full-year guidance for net sales to between $6.90 billion and $7.05 billion. It also increased its earnings-per-share guidance to between $5.74 and $5.80.
Valeant, in the meantime, announced that it has complained to the U.S. Securities and Exchange Commission and financial regulators in Quebec about Allergan's "attempt to mislead investors and manipulate the market for Valeant common shares," referring to Allergan's statements last week about "stagnant or declining" sales of Valeant's Bausch & Lomb Inc. subsidiary.
Allergan, in response, said that it "stands by its comments."
"We call on Valeant to report complete and transparent details on its business on an ongoing basis," the company said. "At the end of the day, investors will make their own decisions."
Valeant shares are up about 2.3% to a market value of about $41.5 billion. Today's boost brings its current cash-and-stock bid for Allergan to a value of about $52.1 billion.