OC Adds Jobs, Unemployment Rate Ticks Up
Friday, July 18, 2014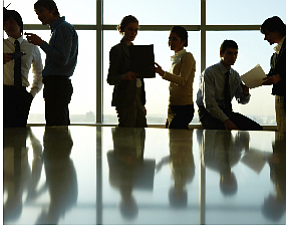 The unemployment rate in Orange County rose to 5.2% even as the county added 6,700 jobs in June.
The rate compares with 4.9% in May and 6.5% a year earlier.
There are 1,489,000 jobs locally now, a growth of about 2% year-over-year, according to the state Employment Development Department.
The leisure and hospitality sector accounted for more than half of last month's job gains. It made 3,700 hires, primarily for the summer tourist season. The sector has 196,600 jobs now, up 3% from the same time a year earlier.
Employers in the trade, transportation and utilities sector continued to hire, adding 1,700 jobs. The increase was driven mainly by retail trade, which added 1,600. The sector now has 253,600 jobs, up less than 1% year-over-year.
Local manufacturing businesses added 1,200 jobs, for a total of 156,900. The number of manufacturing jobs is about even with the year-earlier count.
Professional services firms added 1,000 jobs last month. They make up the largest business sector in OC—about 18% of the county's work force—with a total of 271,100 jobs. That's up about 3% over the year.
Financial services firms also added 1,000 jobs last month. The sector total is 109,600, down by 4,100 jobs, or nearly 4%, from a year earlier.
The number of government jobs dropped by 1,300, with cuts largely coming from education facilities in summer recess. OC has 155,500 government jobs now, up nearly 3% over the past year.
California's unemployment rate inched up to 7.3% from 7.1% in May. It's down from a year-earlier reading of 9.2%.
Nationwide, the jobless rate was 6.3%, up from 6.1% in May and down from 7.8% last June.