Beckman Coulter Acquires Siemens Unit
Thursday, July 17, 2014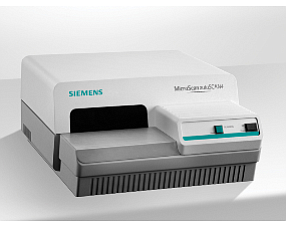 Brea-based laboratory instruments maker Beckman Coulter Inc. has agreed to acquire the microbiology unit of German conglomerate Siemens AG.
Terms of the deal were undisclosed.
Munich-based Siemens had been exploring the sale of its microbiology business for several months. Earlier reports indicate the unit could fetch between $300 million and $600 million.
The microbiology unit, part of Siemens Healthcare Diagnostics group, which had $5.3 billion in revenue last year, supplies equipment for bacterial identification and antibiotic sensitivity testing.
The deal is expected to close in the first quarter.
Beckman Coulter is part of Washington, D.C.-based machinery manufacturer Danaher Corp., which started Thursday's trading session down about 4% on dampened guidance for the third quarter and full year.