Allergan Rebuffs Valeant's Latest Move
Monday, July 14, 2014
Share this article: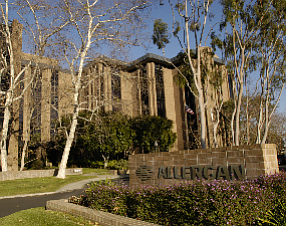 Valeant Pharmaceuticals International Inc. has filed a pre-merger notification with the U.S. Federal Trade Commission in its pursuit of Irvine-based Allergan Inc.
Allergan said "any attempt [by Valeant] to secure regulatory approval is premature because there is no transaction to approve."
It affirmed its position against the hostile suitor's advances by reiterating that Valeant's takeover bid "substantially undervalues Allergan, creates significant risks and uncertainties for Allergan's stockholders and is not in the best interests of the company and its stockholders."
Valeant's filing with the FTC came after Allergan urged its stockholders on Friday to take no action in connection with activist investor Bill Ackman's recent attempts to call a special meeting to remove the majority of its directors.
Ackman and his Pershing Square Capital Management LP, partnering with Valeant, have been trying to gain approval from 25% of Allergan's shareholders to call a meeting where he intends to take a vote to remove six of Allergan's nine directors and replace them with a roster of candidates that he announced earlier this week.
Pershing Square's candidates are Betsy Atkins, Cathleen Black, Fredric Eshelman, Steven Shulman, David Wilson and John Zillmer.
Allergan said its current board includes "individuals with significantly more industry experience than Pershing Square's recommended nominees."
Valeant's latest offer stands at a combination of $72 in cash and 0.83 shares of its own common stock per Allergan share. That's worth about $51 billion based on Monday's mid-day prices.
Allergan shares are trading slightly up, at a market value of about $49.5 billion.
Valeant shares also are trading up, with about $40 billion in market value.