3 New Execs for Santa Ana Healthcare Firm
Monday, July 14, 2014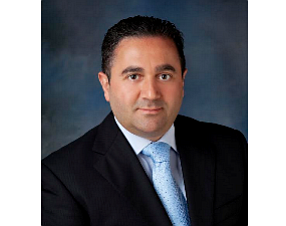 Santa Ana-based managed-care provider Health Essentials LLC has tapped several new executives as it plans to participate in Cal MediConnect, a new initiative that aims to promote healthcare services to seniors and patients with disabilities.
The new executives, who will report to Health Essentials Chief Executive Michael Radu, include:
Iyad Houshan, chief medical officer, who previously was a senior medical officer of CareMore Medical Group Inc.; Brad Hively, president of Health Essentials subsidiary medical group GeriNet Medical Associates, who most recently served as senior vice president of Heritage Provider Network; and Leslie Carter, senior vice president for payer and network relations, who previously served as a vice president at UnitedHealthcare.
Health Essentials specializes in "post-acute" and long-term healthcare for senior citizens, with a focus on the more frail elderly population. The company has grown by about 200 employees over the past year for total of nearly 700. It has operations in Southern California, Las Vegas and Tucson, Ariz.
It has an estimated $75 million in annual revenue.