OC-Based Restaurants Make Consumer Reports List
Friday, July 11, 2014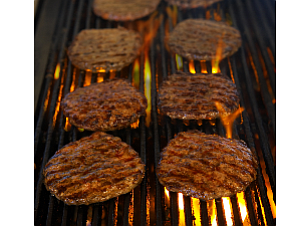 Irvine-based restaurant chains Habit Restaurants LLC and In-n-Out Burger Inc. scored highly in a Consumer Reports subscriber survey of fast food and fast casual eateries.
Lake Forest-based Del Taco LLC's Del Taco chain caught respondents' attention for value, while readers dinged Irvine-based Taco Bell Corp.'s Taco Bell unit, the magazine said.
Consumer Reports surveyed its subscribers for the results.
It said 32,405 subscribers sent responses about 96, 208 dining experiences at 65 different brands covering hamburgers to pizza to chicken as well as Asian and Mexican fare, at both fast-food and fast-casual chains.
Readers scored subjects on food quality, perceived value compared to price, cleanliness, service and speed.
The magazine said diners want higher-quality food, that cheap food isn't always a bargain and that while healthy eating makes news—patrons still love fat.
The Habit was the fastest-growing OC-based restaurant chain last year according to the Business Journal's recent list of such companies and ranked No. 16 overall.
In-n-Out Burger was No. 5, Del Taco was No. 4 and Taco Bell was No. 1 on our list.
The Consumer Reports survey is in its August 2014 issue.