NB Real Estate Research Firm Sells Majority Stake
Thursday, July 10, 2014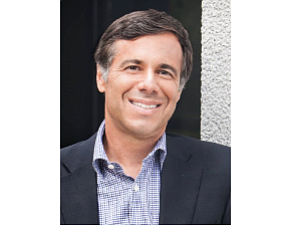 Newport Beach-based commercial real estate research firm Green Street Advisors Inc. has sold a majority stake to Golden Gate Capital, a private equity firm in San Francisco.
Terms of the deal were undisclosed.
Green Street provides research and analysis to public and private commercial real estate markets. It also offers advisory and consulting, as well as trading services.
A growing real estate investment trust market over the decades has helped fuel business for Green Street, as it has "driven the need for great research," said Craig Leupold, president of the firm.
"We've enjoyed good, consistent growth over the last 15 years, with solid revenue growth averaging in the low double digits," Leupold said.
Green Street has about 95 employees overall, with 65 in Newport Beach and others split between its Dallas and London offices. The firm has 30 research professionals here and seven in London, which makes "our real estate research staff the largest on or off Wall Street," Leupold said.
The Golden Gate deal is subject to regulatory approvals and is expected to close in the fourth quarter. Leupold said he expects the investment to help support the firm's various new initiatives, such as the launch of a new analytics product and expanded research in London.
"Golden Gate is buying a majority position, but all 12 of our managing directors will retain a substantial interest and will continue in their current roles," Leupold said. "By and large, the vast majority of Green Street has been owned by employees. We've never brought in outside capital before except a strategic deal in the late 1990s."
Green Street was founded in Newport Beach in 1985 by Mike Kirby, current chairman and director of research, and Jon Fosheim, who's now retired.