Report: Yard House Tabbed For Growth
Tuesday, July 8, 2014
Share this article: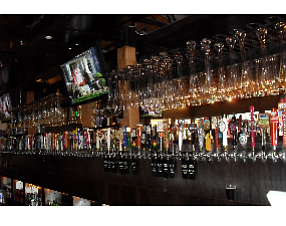 Yard House USA Inc. is the second-fastest growing restaurant chain in the country, according to Nation's Restaurant News.
The trade publication said the Irvine-based casual dining chain grew sales 20% systemwide last year, to $406 million.

The Business Journal's recent list of Orange County-based restaurant chains ranked Yard House No. 6, with an estimated $370 million in sales last year.
NRN said Yard House, which is noted for its craft beers, broad menu and lively atmosphere, currently has 52 restaurants and is poised for more growth under owner Darden Restaurants Inc.
Orlando, Fla.-based Darden bought Yard House for $585 million two years ago.
It has seven locations locally.