Oculus's Latest Buy in Costa Mesa; Plans Developer Conference in L.A.
Monday, July 7, 2014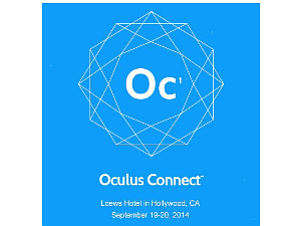 Irvine-based Oculus VR Inc. on Monday announced another acquisition and plans to host a September developer conference in Los Angeles.
The company said it has acquired game networking engine RakNet, which was developed by Costa Mesa-based Jenkins Software LLC and has been licensed by thousands of independent developers as well as companies such as Sony Online Entertainment and Unity.
"We've known Kevin Jenkins, founder of Jenkins Software and lead engineer on RakNet, for years, and we've used RakNet internally at Oculus for various networked systems and tools," the company said on its website, where it typically posts news releases. "After working with Kevin for a few months, we were all excited by the idea of open-sourcing RakNet to the community."
Financial terms of the buy—Oculus' second in the last few weeks—were not disclosed.
The technology allows for object replication, patching, secure connections and voice chat, among other features.
Oculus today also announced it will host Oculus Connect, a developer conference that will draw engineers, designers, and other creative professionals from around the world to collaborate on creating virtual reality experiences.
"In the last two years, we've seen more virtual reality content built than in the last two decades, and that's a direct result of incredible work by the community," the company said on its website.
The conference will be held Sept 19 and 20 at the Loews Hollywood Hotel in Los Angeles. Keynote speakers will include Oculus Chief Executive Brendan Iribe, Founder Palmer Luckey, Chief Technology Officer John Carmack and Chief Scientist Michael Abrash.
The latest developments come as Facebook Inc.'s $2 billion acquisition of Oculus nears a close and the company gets ready to release a highly awaited consumer version of its breakthrough virtual reality headset.
Facebook shares are down 1.1% in early afternoon trading to a market value of about $168.1 billion.