Newport Media Sold for $140M
Monday, July 7, 2014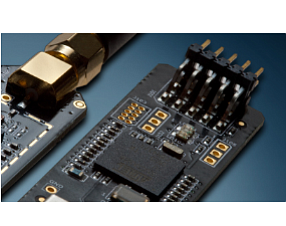 Lake Forest-based Newport Media Inc. has been acquired by San Jose-based chipmaker Atmel Corp. for $140 million in cash.
The deal includes potential milestone payments of up to $30 million.
Newport Media develops chipsets for digital audio and mobile TV, specializing in wireless connectivity and Bluetooth technology.
It had $43 million in 2013 revenue.
The company was founded in 2005 by Mohy Abdelgany, who serves as chief executive. It had received more than $80 million in venture capital funding over the years.
Publicly traded Atmel had about $1.4 billion in revenue last year. Its shares were trading flat Monday morning, at a market capitalization of about $4 billion.