ClearLight Sells Portfolio Company for $150M
Monday, July 7, 2014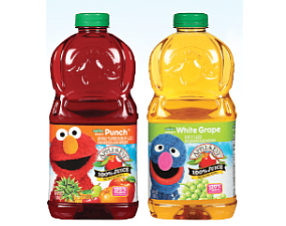 Newport Beach-based private equity firm ClearLight Partners LLC has sold its portfolio company Apple & Eve LLC to Canadian food manufacturer Lassonde Industries Inc. for about $150 million.
Port Washington, N.Y.-based Apple & Eve makes fruit juice sold under various brands, and is known as the "largest privately held producer of 100% fruit juice" nationwide.
It recently had $190 million in annual sales.
Quebec-based Lassonde, which is acquiring Apple & Eve through its U.S. subsidiary, U.S. Juice Partners LLC, makes fruit- and vegetable-based drinks, soups and sauces. Its brands include Del Monte, Oasis and Tropical Grove.
The company will have a 90% stake in Apple & Eve, with the rest held by the Lassonde family.
Shares of Lassonde, which trade on the Toronto Stock Exchange, were up about 1% Monday morning, to a market capitalization of about $842 million.
The company had $45 million in profit on $1 billion in sales last year.
ClearLight invested in Apple & Eve in 2007 through a recapitalization in partnership with management.
The firm has $900 million in assets under management and is currently working on investing out of its third fund, which has $300 million in committed capital.