Ackman, Pershing Square Present Allergan Board Candidates
Monday, July 7, 2014
Share this article: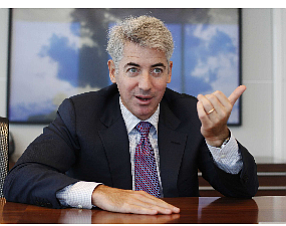 Activist investor Bill Ackman and his Pershing Square Capital Management LP today unveiled a slate of director candidates for Irvine-based Allergan Inc.
Ackman is working to oust six of Allergan's current directors and replace them with ones who are more receptive to a hostile takeover bid by Canada-based Valeant Pharmaceuticals International Inc.
Pershing Square's candidates are Betsy Atkins, Cathleen Black, Fredric Eshelman, Steven Shulman, David Wilson and John Zillmer.
"Each member of our slate of nominees is an independent, skilled leader with relevant domain, industry and/or executive management experience," Ackman said in a statement. "By supporting this slate, Allergan shareholders can ensure that the interests of shareholders will be well represented on the board of Allergan."
Ackman said that none of the proposed Allergan director candidates have any ties to it or Valeant.
Shares of Allergan were down 2% today to a market value of $49.4 billion.
Valeant shares were down about 3% to a market value of about $41.2 billion.