Mazda Sets Launch Date for New Miata
Thursday, July 3, 2014
Share this article: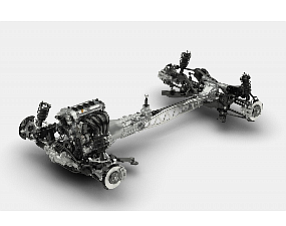 Irvine-based Mazda North American Operations said it's skipping the auto show arena and plans to instead unveil its revamped 2016 MX-5 Miata on Sept. 3 during simultaneous events in Japan, Spain and Monterey, Calif.
"We're excited to make this official, to announce that the newest member of the MX-5 Miata family will be arriving soon," Jim O'Sullivan, Mazda's president and chief executive, said in a statement. "Along with our colleagues around the world, we continue to celebrate the MX-5's 25th anniversary and look forward to sharing even more news in the near future."
The new roadster will also make an appearance on Sept. 5 at the Miatas at Mazda Raceway, an enthusiast-operated event held at the Mazda Raceway Laguna Seca in Salinas.
Mazda in the meantime is running a social media campaign on Twitter and Instagram, sharing rare Miata pictures, sketches and old ads to create buzz about the upcoming launch among the roadster's loyal fans and other car buffs. It also released a 15-second video that keeps the audience guessing what the car might look like—it was filmed from the car's point of view and shows nothing but the roadway. However, the car's strong revving engine can be heard loud and clear.