Galardi Group CEO Named to Literacy Board
Wednesday, July 2, 2014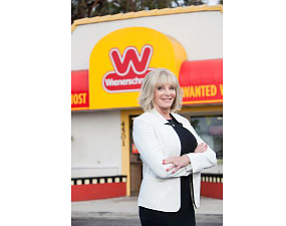 Cindy Galardi Culpepper, the chief executive office of Irvine-based restaurant operator Galardi Group Inc., has been named to the board of the Literacy Project.
Galardi Group operates the Wienerschnitzel chain of 350 fast-food restaurants spread over 10 states. The company also has several smaller chains in its portfolio, including The Hamburger Stand, Tastee Freez and Two Madres Mexican Kitchen.
The Literacy Project in Newport Beach teaches at-risk and disadvantaged elementary school age kids to read.
Galardi Group executives visited schools to see the program in action and volunteer for The Literacy Project in advance of Gallardi Culpepper's recent appointment.
"I'm proud to support its mission of empowering children to become self-sufficient, contributing members of our society," she said in a statement.